35 Years Later, Stuart W. Johnson & Co., Inc. Is Still Going Strong
March 30, 2020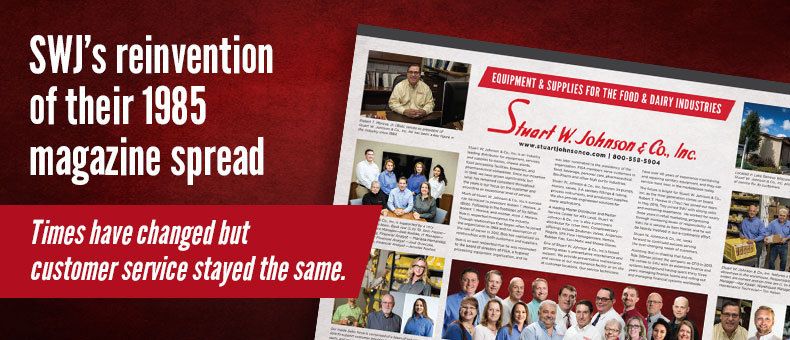 This image has been hanging on the walls of the Stuart W. Johnson & Co., Inc. office for 35 years. A profile written in 1985 by the Food Industry Suppliers Association (FISA) recognizing Stuart W. Johnson & Co., Inc. leadership in parts distribution and supply. Since the article was published, the next generation has continued the tradition. To view the updated article, click here!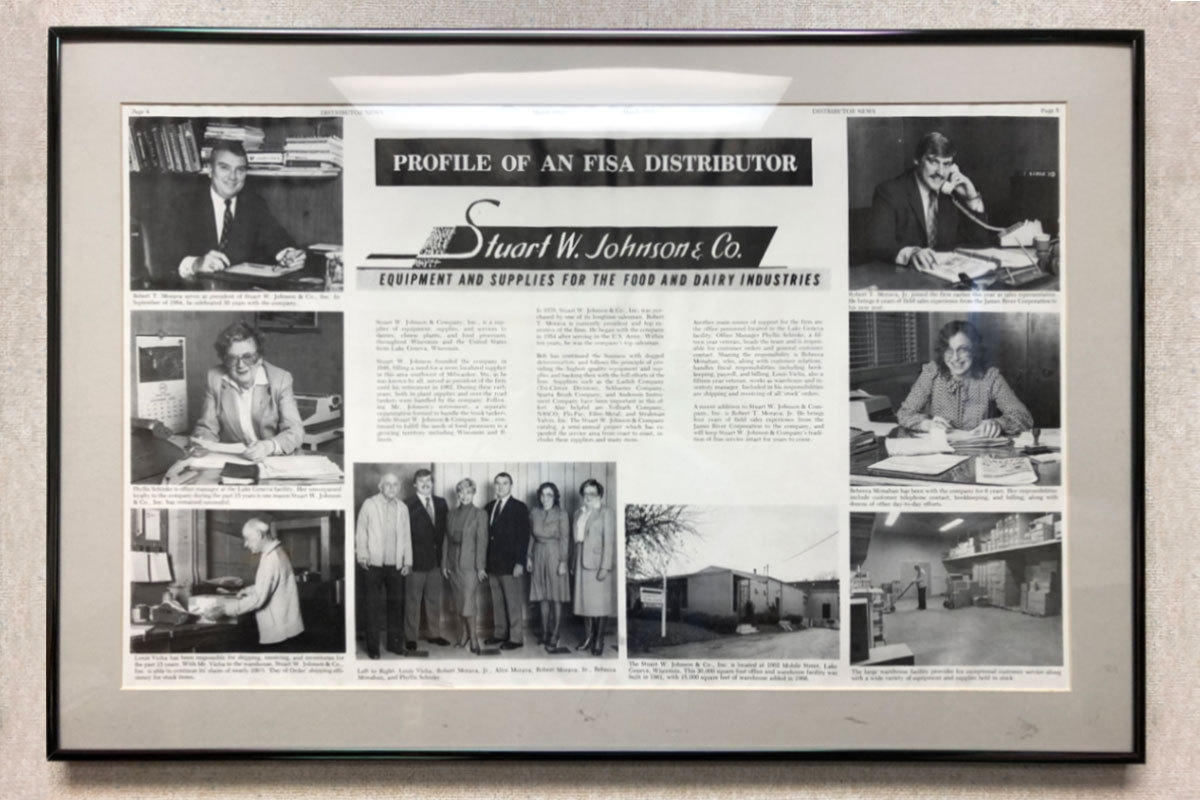 ---
Equipment and Supplies for the Food and Dairy Industries
Stuart W. Johnson & Co., Inc. is an industry leading distributor for equipment, services, and supplies to dairies, cheese plants, food processing facilities, breweries, and pharmaceutical companies. Since our inception in 1948, we have grown significantly, but what has remained consistent throughout the years is our focus on the customer and providing an exceptional level of service.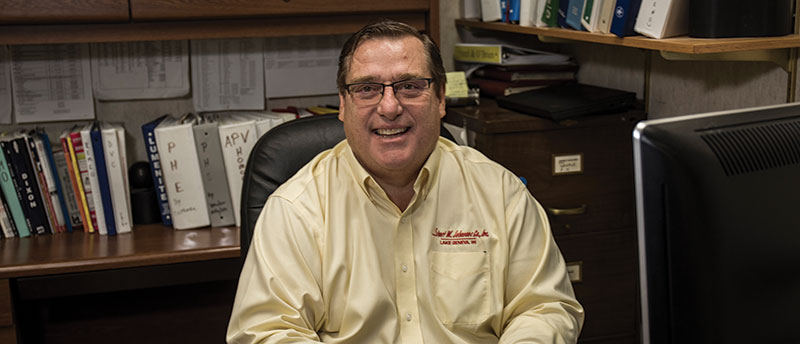 Much of Stuart W. Johnson & Co., Inc.'s success can be traced to president Robert T. Morava, Jr. (Bob). Following in the footsteps of his father, Robert T. Morava, and mother, Alice J. Morava, Bob is respected throughout the industry. Through relationships that began when he joined the organization in 1984 and his assumption of the role of owner in 2012, Bob has capitalized on relationships with both customers and suppliers.
Bob is so well respected that he was nominated to the board of directors of FISA, a hygienic processing equipment organization, and he was later nominated to the presidency of the organization. FISA members serve customers in food, beverage, personal care, pharmaceutical, Bio-Pharm and other high purity industries.
Stuart W. Johnson & Co., Inc. focuses on pumps, motors, valves, 3-A sanitary fittings & tubing, process instruments, and production supplies. We also provide engineered solutions for many applications.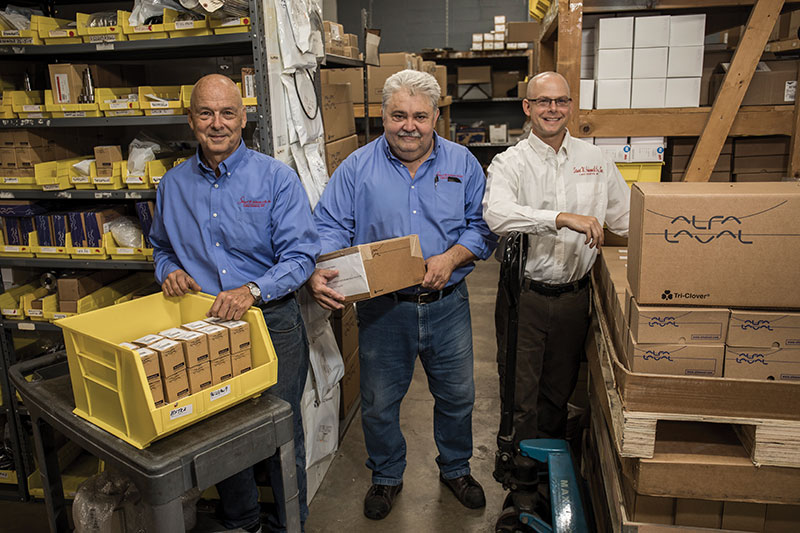 A leading Master Distributor and Master Service Center for Alfa Laval, Stuart W. Johnson & Co., Inc. is also a prominent distributor for other lines. Complementary offerings include Strahman Valves, Anderson-Negele, SPX Flow Homogenizers, Remco, Rubber Fab, Sani-Matic and Showa Gloves.
One of Stuart W. Johnson & Co., Inc.'s fastest growing areas is preventative maintenance and support. We provide preventative maintenance and service at our maintenance facility or on site at customer locations. Our service technicians have over 40 years of experience maintaining and repairing sanitary equipment, and they can service most lines in the marketplace today.
The future is bright for Stuart W. Johnson & Co., Inc. as the third generation comes on board. Robert T. Morava III (Trey) has joined our team. In May 2019, Trey (standing left, below) joined SWJ with strong sales and marketing experience. He worked for nearly three years in retail marketing, progressing through increasing levels of responsibility. At SWJ, he is serving as Item Master, and he will be heavily involved in our e-commerce effort.
Stuart W. Johnson & Co., Inc. looks forward to continued success serving the ever-changing needs of customers.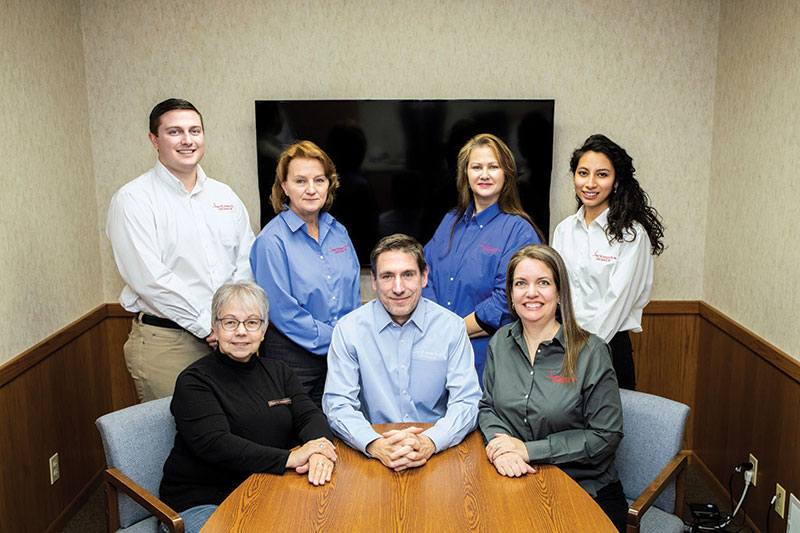 Assisting Bob in shaping that future, Rob Dillman (seated, center) joined the company as CFO in 2013. He comes to SWJ with an extensive finance and systems background having spent thirty three years managing finance teams and rolling out and managing financial systems worldwide.
The entire team at Stuart W. Johnson & Co., Inc. is excited for the future. We look forward to supporting our customers and providing industry expertise. If you have questions, our Parts Detectives can help. Simply call 800-558-5904 or contact us for the answers.
Outside Sales Team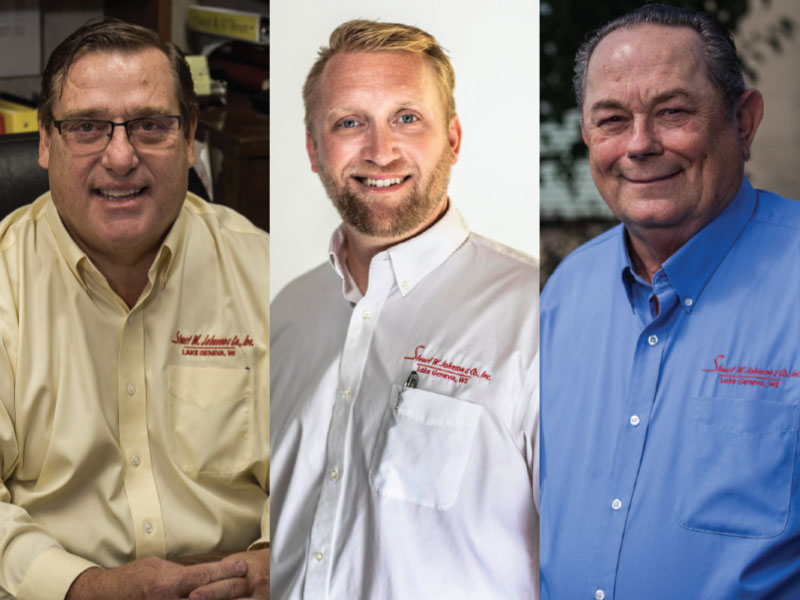 Inside Sales Team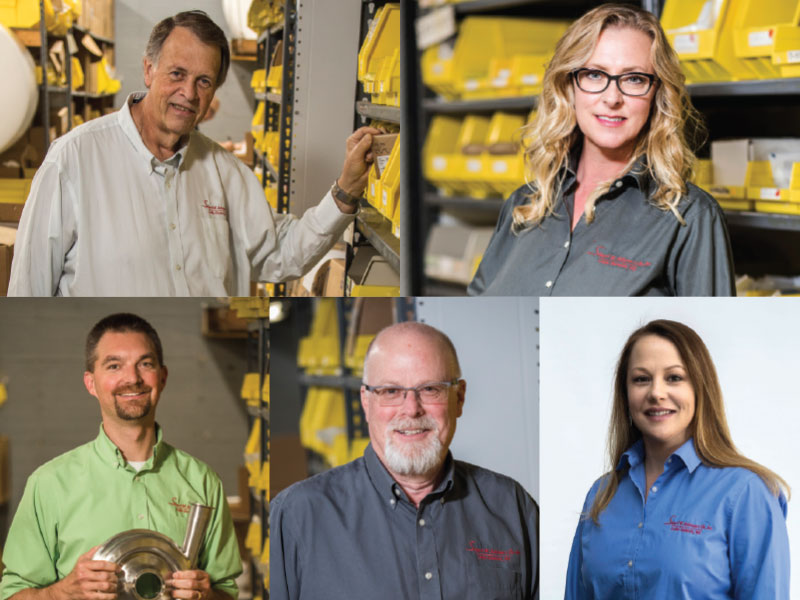 If you would like to connect with one of our "parts detectives" please call 1-800-558-5904 or contact us!