STUART W. JOHNSON & CO., INC. EXPANDS PUMP OFFERINGS WITH NEW DISTRIBUTION PARTNER
August 30, 2021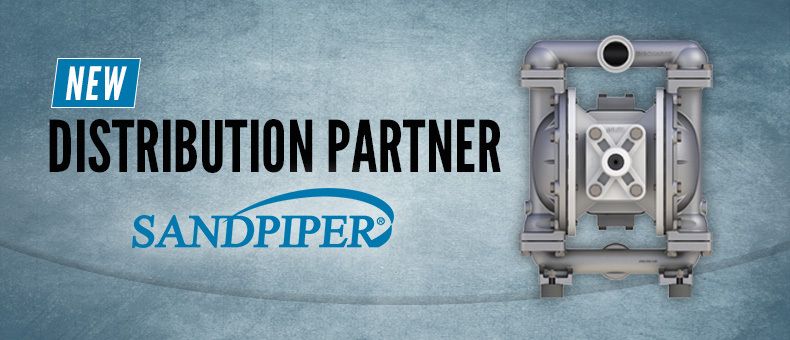 SANDPIPER Pumps Add Critical Technology to Stuart W. Johnson & Co., Inc.'s 3-A Sanitary Offerings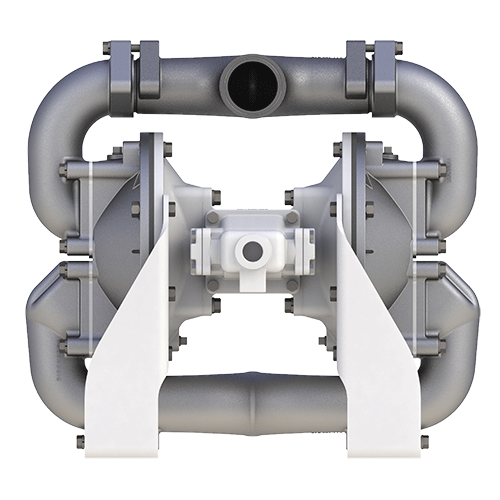 Stuart W. Johnson & Co., Inc. announces a new distribution partnership with SANDPIPER Pump, an innovative leader in the pump industry. Mansfield, Ohio-based SANDPIPER specializes in air-operated double-diaphragm (AODD) fluid pump systems for a variety of industrial, chemical, and food applications. Stuart W. Johnson & Co., Inc. will be an independent, factory-authorized distributor providing sales, parts, and repair services.
"Stuart W. Johnson & Co., Inc.'s experience with 3A sanitary systems is an opportunity to bring SANDPIPER's line of FDA-compliant and EC 1935 certified pumps to our food and dairy customers," says Bob Morava, President of Stuart W. Johnson & Co., Inc.
"SANDPIPER's AODD pumps offer opportunities beyond sanitary solutions. Process critical areas such as tank transfers and wastewater transfers can see tremendous benefits. We will now offer a full line of competitively priced and readily available polyethylene AODD pumps for caustic and acid applications to feed CIP systems, using "Made in Ohio" resources and technology," says Morava.
Stuart W. Johnson & Co., Inc. supplies a wide array equipment, parts, and repair of food-related and pharmaceutical manufacturers. Because of the expertise and extensive institutional knowledge, they have gained the reputation of being Parts Detectives.
"The team at SANDPIPER is pleased to partner with Stuart W. Johnson & Co., Inc. to offer their customers the broadest range of the most reliable and durable air operated double diaphragm pumps" says Warren Rupp's VP of Global Distribution, Jim Coryell and Regional Sales Manager, Tim Zetzman.
The SANDPIPER air-operated double-diaphragm (AODD) product portfolio offers unique series options that have been designed as solutions for the most challenging and critical problems. Over five decades of innovation have resulted in many class-leading options to provide the perfect pump for unique application needs.
About Sandpiper Pumps
SANDPIPER pumps are manufactured by Warren Rupp, a business unit of IDEX Corporation. With over 55 years of trusted solutions expertise, SANDPIPER delivers best-in-class pumping and engineering innovations for the world's most difficult and demanding pumping challenges. For more information and to view the SANDPIPER global distribution network, please visit www.sandpiperpump.com.
About Stuart W. Johnson & Co., Inc.
Stuart W. Johnson & Co., Inc. is a leading regional distributor of equipment, services and supplies to dairies, cheese plants, food processing facilities, breweries and pharmaceutical companies. Stuart W. Johnson & Co., Inc. prides itself on meeting the needs of their customers and building lasting relationships in the process.
Stuart W. Johnson & Co., Inc. has served customers and manufacturers for nearly 70 years becoming a sizable repository of industry knowledge—earning the nickname, the Parts Detectives. To enlist the Parts Detectives on your project, contact us today.